Cam W.'s Seattle Mariners Fan Profile
Profile photo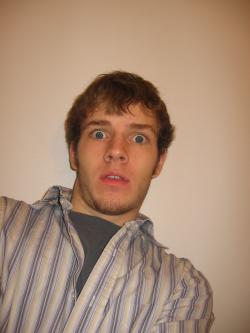 Who am I?
I'm a 20 year old college student attending Montana State University-Billings. Mass Communication major/English minor. Have been a die-hard Seattle sports fan my whole life, and recently became an Indiana Pacers fan to fill the void the "Thunder" left in my heart.
Cam W.'s comment wall
No comments on this wall. Login to post a comment.
Cam W.'s Weblog Posts
What does the future hold for the M's? posted on 06/01/2009
First off, I will say present ownership has been misguided in the past but I have great faith in Z and Wak and what they will do for this franchise and that is a move the present ownership made; to bring those 2 guys in. Squandered opportunities in the past or not, they make money and in doing so, keep this team in Seattle. As fans, we expect more, and rightfully so, but at least we have a team.

As for the future, some see it as murky, but I am not one of them. Trades, FA signings, and up and coming talent in the minors are going to bring a big change to the look of this team in the next couple of years.

At 2b, Lopez, although underachieving this year offensively, which makes his defense miscues more glaring, is an above average MLB player. Put a solid defensive SS next to him (AKA not Yuni) and you won't even notice Lopez's mistakes.

Continue reading "What does the future hold for the M's?"
(1 comments)
How the Mariners will mesh posted on 02/23/2009

When Jack Zdurenciek was hired I had my doubts. But his scouting background did impress me. And now that I've seen how he goes about his business and the way he presents himself, it shows me this guy has it more right than Bill Bavasi ever did. This guy is smart. Yeah the moves made this year don't instill much confidence -- at first at least. I mean, it looks like some decent young talent and some spare pieces glancing.

But let's examine it a little bit. Really break down what the M's have.

Franklin Gutierrez: Just go here, and type in his name. The kid is an amazing fielder. Sabermetrics indicate he's the one of the best fielders in the game. I'll take that. And he's also shown promise with the bat. He's only 26 and has never played a full season. I like this Gutierrez and his potential and I think he could be a great piece for this team.

Continue reading "How the Mariners will mesh"
(0 comments)
If Griffey is gone, is Anderson the answer? posted on 02/18/2009

If Griffey really has signed with the Braves, I think the M's are going to go after Anderson now. I believe that honestly the M's want to replace Raul's bat and I doubt they truly feel very confident with that bat coming from what they have in-organization. That being said, I have tried to look at Anderson from every angle statistically trying to find some positives to his game. It's hard.

One thing is for sure, the guy has been good in clutch situations, not great, but good. But here are some stat break downs of this guy:

Career at Safeco Field: 78 Games, 315 AB's 20 2B's, 14 HR's, 52 RBI's, .260 BA, .292 OBP (yuck), .457 SLG, .749 OPS

Not good, at all.

But to look at his clutch factor:
Career RISP: .295 BA, .343 OBP, .460 SLG, .803 OPS

Continue reading "If Griffey is gone, is Anderson the answer?"
(0 comments)
Dunleavy Returns Against Phoenix...So? posted on 01/06/2009

Wednesday will be a big day for the Pacers and guard Mike Dunleavy. Dunleavy, after a 34 game absence, will be making his '08-'09 regular season debut against the Suns. After a 135-115 shelacking at the hands of the Nuggets, the Pacers are looking to Dunleavy to provide a spark against Shaq, J-Rich, and the rest of the Suns. Though he will be limited in minutes, his value to the team will be immense on the offensive end and can not hurt on the defensive end, which has been porous for the Pacers.
I will say that I am disappointed with the Pacers record. Yes, they've had a brutal schedule, sickness, and injuries, but nothing a team shouldn't be able to withstand if the talent is there. And it kind of is. Danny Granger is proving night after night that he is an all-star. A solid, more athletic version of Kevin Durant, who is also having a stellar year. Yet, it is clear that this team lacks a defensive mentallity and perhaps the addition of Dunleavy will aid in that area. Dunleavy's return makes this team deeper and more potent on offense, which in return takes more pressure off the defense. Dunleavy brings his 19 pts, 3 assists, and 5 boards to this team, making the bench stronger with Daniels returning to the wood.
Continue reading "Dunleavy Returns Against Phoenix...So?"
(0 comments)
How Legitimate Are The Pacers? posted on 12/05/2008

After a thrilling game-winning tip in by Troy Murphy that gave the Pacers an 118-117 win over the Lakers, Indiana had to travel to Boston the following night for a rematch with the defending NBA champion Celtics. Did they have enough in the tank to defeat Boston again? In a word, no.
It was evident, apart from perhaps Granger and Ford, that the Pacers were tired and Boston was hungry for revenge in front of a home crowd. The Celtics picked them apart winning 114-96. There was a glimmer of brilliance as Indiana found themselves down 24 and cut that lead to 8. However, Boston being rested and just flat out savvier down the stretch put the Pacers 7-11 in the standings.
Now tonight the Pacers go up against the Cavaliers, who beat them by 4 in their first match-up. They'll be in Cleveland and you have to wonder what they have in terms of energy. O'Brien needs to start playing his bench more to save his starters, but it is hard when it seems every game the Pacers are in is a tight one.
Continue reading "How Legitimate Are The Pacers?"
(0 comments)